Authored on
Thursday, 1 October, 2020 - 2:43 PM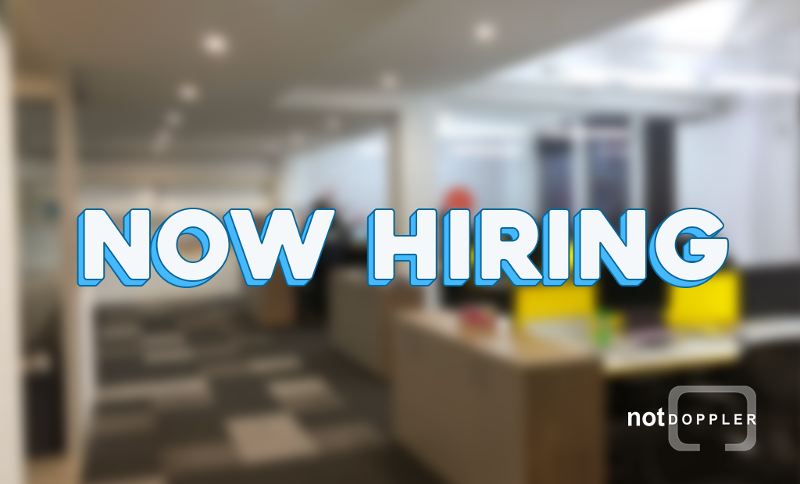 Sydney-based game developer Not Doppler is seeking a Junior Game Designer to work on a new, in-development mobile game title.
Whilst Not Doppler's office is based in Sydney, due to COVID-19 all of our staff are working remotely until a point in time where it is safe to return to an office-based environment. However for this role we are looking for candidates who are either in Sydney, or willing to relocate to Sydney.
Originally founded as a web games portal; in recent years we have shifted our focus to become mobile-first, publishing games such as the Earn to Die series and producing Tap Tap Dash.
In 2017 we launched our first in-house developed game Crash of Cars, which has generated over 40 million downloads to-date. We have a strong focus on developing and publishing original IP for mobile, with new projects in the pipeline.
For more information about Not Doppler, please visit our studio website:
https://studio.notdoppler.com
Key Duties:
We're looking for a Junior Game Designer to assist with the development of a new mobile game in our Earn to Die franchise. Across our portfolio our games have reached over 100 million players to date, and we're looking for a motivated new team member to help us reach even more!
Key duties for this role include:
- Working with a multi-disciplinary team to design, iterate and execute ideas from concept to delivery, across gameplay and metagame systems
- Work with design tools to create compelling level-design appropriate to the aesthetic and feel of the game
- Articulate concepts in a clear and unambiguous way through verbal and written communication
- Work creatively to prototype important mechanics and be receptive to feedback from user testing, team members and stakeholders
- Create clear design documentation for multiple disciplines with the ability to iterate on material.
- Dive into core systems and balance with an understanding and respect for the player's experience while keeping the project goals and shared creative vision in mind
Requirements:
We are seeking candidates with:
- At least one shipped title
- An understanding of the mobile market, and in particular, free-to-play games
- Expertise with Unity or other game engines
- Critical thinking skills and a strong attention to detail
- Strong written and verbal communication skills and the ability to work well with a multi-disciplinary team
- Competency with Word and Excel
- A passion for games and in particular the mobile gaming space
- A high level of motivation to develop fun, high-quality mobile games
Bonus skills, but not required:
- Experience with GitHub or similar version control software
- Experience with Photoshop or similar 2D editing software
- Adequate math skills for game development
For this full-time role at our Sydney CBD office (however initially starting remotely until it is safe to return to the office), we are seeking candidates with a minimum of 1 year of experience working at a game development studio, or at least one published title.
Apply:
If you would like to apply for this full-time role, please complete the Application Form below:
https://docs.google.com/forms/d/e/1FAIpQLSciS0mBBif75kogKBZByYGpPIycNnt…
For candidates that are shortlisted, we will conduct all interviews via Google Hangouts / Zoom or similar video conferencing software whilst we work remotely.
At Not Doppler we are striving to create an open and inclusive workplace environment for our growing team, and encourage all eligible candidates to apply.
Applications close once filled. Relocation assistance is available for successful candidates.