Authored on
Wednesday, 17 March, 2021 - 10:56 AM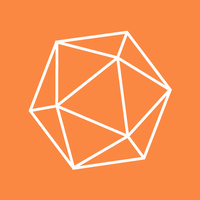 Next World is a Brisbane-based serious games company crafting compelling safety training experiences in virtual reality. We're creating genuinely gameplay first, system-oriented 6DoF experiences that rely on mechanical depth, realistic interactivity, complex meta-design and scoring systems to offer genuine safety training through demonstration-first experiences - and we're delivering to massive international customers.
We're looking for a mid-level to senior game or game systems programmer with plenty of experience in Unity and C#, keen on video game development, to help the further development of systems, frameworks and tools in our Morningside, Brisbane studio.
You'll be working in a design-lead game team of six talented artists, programmers and designers, focusing on implementing and innovating training software in VR. Your role will be to lead the game programming discipline, mentor other programmers, develop tools for designers and work closely with the Infrastructure lead to design and implement gameplay and learning systems in virtual reality.
Responsibilities:
Prototyping and implementing gameplay

Developing Systems, Frameworks and Tools to improve experiences and design workflows

Designing architectural diagrams, solutions

Ensuring scalability and reliability through effective code that supports existing and future functionality of the products

Reviewing code and setting policy for code quality

Mentoring other programmers
Programming Experience
Excellent knowledge of C# and Unity

Experience releasing games for constrained platforms such as mobile VR, mobile phone or console

Strong game maths fundamentals

Strong gameplay coding experience

A command over entity-component and object-oriented programming

Shader programming experience in Cg/HLSL or equivalent

Experience optimising for framerate and memory improvements

Proficiency in other languages: C/C++, Java or Javascript would be an asset

VR development experience is desired but not required - we have a lot of experience in VR within the team and are happy to train the right programmer
‍Software Experience
At least three years C# programming experience

Some industry experience in Unity

Experience deploying to Android

Experience writing Unity tools

Experience in DevOps and automated builds
‍Soft Skills & Environment
Great verbal and written communication skills

Ability to breakdown & convey technical and complex ideas

Prior experience with game development or VR is highly desired
Next World is an equal opportunity employer committed to fostering an inclusive, innovative environment with the best employees. Next World's a well-funded business with real-world clients and a penchant for continuous improvement. We're enthusiastic about games, virtual reality, learning and training and would love to hear from like-minded people.
If you think this is for you, reach out with a resume to nicole.goddard@nextworldenterprises.com - your communication will be responded to promptly and directly by developers, so feel free to be as specific and technical as you like.