Authored on
Wednesday, 9 June, 2021 - 2:03 PM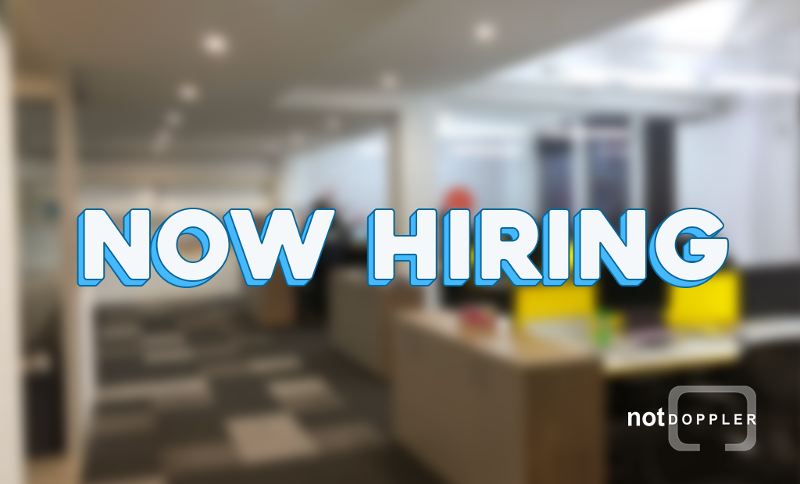 We're seeking a Senior Data Analyst to join our growing team at Not Doppler. This will be our first in-house data analyst, and will play a key role in helping establish a data-driven culture within our company, as well as helping drive our upcoming games towards their ambitious goals.
This role is available to all candidates globally remote, or alternatively we can offer relocation assistance to Sydney, Australia.
Background:
We're a small but motivated team of 21, mostly based in Sydney, but with additional team members in US, UK and Melbourne. To-date our games have generated over 300 million downloads, and we're currently working towards the global launch of two new titles with even bigger ambitions.
The first of our new titles is an innovative food-themed decoration game, which we hope to grow into a category leader in the lifestyle space. Soft-launch results are promising, and we're now working on our roadmap towards global launch.
The second of our upcoming titles is a spin-off of our most-downloaded series, the Earn to Die series. The previous title, Earn to Die 2, has accumulated over 100m downloads on Google Play alone. The new Earn to Die spinoff will be our first step towards our ambitions of building a multimedia franchise.
We are firm believers that small teams can achieve big things, and the mobile game industry has proven this time-and-time again. This is a role where the successful candidate will be able to wear multiple hats, and their work can have a large impact on our projects, their roadmaps and their success. If the role sounds of interest, we'd love for you to apply :)
More information about Not Doppler can be found on our Studio website:
https://studio.notdoppler.com/
Key duties will include:
Helping define, design and collaborate with product managers and data engineers on the optimum in-game events structure and custom dashboard requirements
Monitor & Analyse KPIs, providing key insights to the product teams.
Deep Dive and run ad-hoc analysis on game economy, new features, and live ops events. Using your insights, you'll provide recommendations to improve the performance and balancing of these features into the future, including running and monitoring A/B tests.  
Support the User Acquisition efforts of the business, by providing analysis and predictive modelling support of cohort KPIs like retention, LTV and ROAS curves. 
Drive forward-looking analysis to help identify opportunities to improve growth of our mobile products.
Help identify and define user segments based on quantitative metrics, for better targeting of in-app promotions and offers.
Embed a culture of leveraging dashboards and analytics amongst the broader game development teams.
Requirements:
3+ Years experience working as a Data Analyst or in similar roles in the mobile game industry. (We are very open to candidates with much more experience than the minimum 3 years, and can pay competitively based on relevant experience).
Strong understanding of freemium business models, with an understanding of what drives commercial success for mobile apps. 
Strong SQL knowledge
High competence with visualization tools
Strong communication and visualisation skills.
Investigative and highly motivated to uncover the root cause of business problems.  
Confidence in working autonomously, and managing your own schedule
Bonus Skills & interests, but not required:
Experience with Google Cloud Platform, including Firebase and BigQuery.
Experience with Mobile Measurement Partners like AppsFlyer, and other third-party mobile app/games analytics solutions 
Statistical Modelling experience, or data-centric programming skills such as R or Python. 
Machine learning experience
Bachelor's or Master's degree in relevant field
An interest in food and/or cooking, as one of our new titles is heavily leaning on this theme!
Location:
This role is available in-person (in Sydney) or remotely for candidates anywhere in the world.
Our team of 21 is predominantly based in Sydney, Australia, with a mixture of working flexibly in-office or at home. Relocation assistance can also be provided if of interest.
Apply:
If you would like to apply for this full-time role, please email jobs@notdoppler.com with a copy of your resume. We'd also love to hear what your favourite mobile games are, and what interests you about this role?