Authored on
Wednesday, 24 November, 2021 - 2:11 PM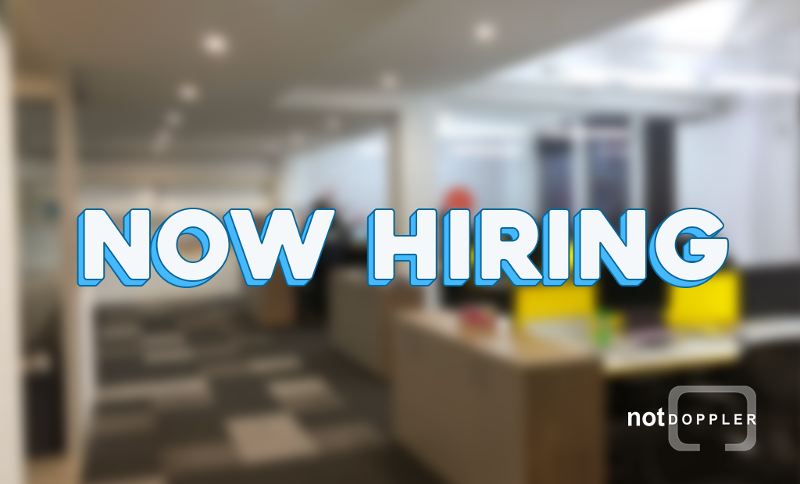 Not Doppler is seeking a Quality Assurance (QA) Manager / Tester to join our team in a permanent full-time capacity. The role will be focused on testing two of our upcoming titles - a food-themed decoration game & an upcoming Earn to Die title.
This role will be based in Sydney, however we do have the flexibility to work from home some days of the week. Competitive pay based on experience.
Originally founded as a web games portal; Not Doppler is now 100% focused on free-to-play mobile game development. We have published the popular Earn to Die series as well as building Crash of Cars in-house. We have a strong focus on developing and publishing original IP for mobile, with new projects in the pipeline. Our games have been downloaded over 300 million times.
We have a growing team of over 20 members, and this is a fantastic opportunity to be part of an exciting period in our history as we launch two new titles in the coming 12 months. For more information about Not Doppler, please visit our studio website:
https://studio.notdoppler.com
About the role:
We have two new projects in development, both of which are significantly larger in scope than our existing titles, with a monthly content cadence and regular Live Ops features. In the past, we've relied on the development teams doing QA themselves, however with the demands of our new projects growing, we are looking for a dedicated QA person within the company to support the development teams. 
This is an exciting opportunity to become the first QA member of our team and help shape the direction of QA within Not Doppler. The roles and duties will include:
Collaborate with Product Managers & Developers to set the guidelines and processes for Quality Assurance within Not Doppler
Test our mobile game projects for bugs, defects and cosmetic issues, both within the Unity Editor as well across multiple Android & iOS devices.
Document issues with clear reproduction steps and video/screenshots so our team can efficiently resolve issues.
Help resolve technical issues reported by players through our support channels.
The key requirements for this role are:
Existing experience in QA within a games/apps company OR completed a games/apps/IT related  degree or course.
A keen interest in games, especially mobile games.
Strong Communicator: Able to communicate issues that arise clearly to members of our programming, design and art teams. 
Independent and self-driven: Confident to independently develop test plans from provided design documentation, without having day-to-day guidance. 
Strong attention to detail: Able to remain focused and diligent on testing the same level or feature multiple times, or identifying the most obscure bugs and defects.
Bonus skills, not required:
Previous experience in QA roles within other companies 
Basic knowledge of Unity
Based on the theme of the game we are working on, an Interest in food (cooking / dining out / checking out restaurants etc.)
Experience with Github or Sourcetree
Application Process:
If you would like to apply for this full-time role, please fill out the form below:
https://docs.google.com/forms/d/e/1FAIpQLSc1rP-pXoUMKr3KIaaz1-UAtsNFUH9…
For candidates that are shortlisted, we will conduct all first round interviews via Google Meet or similar video conferencing software.
At Not Doppler we are striving to create an open and inclusive workplace environment for our growing team, and encourage all eligible candidates to apply.
Applications close December 5, 2021