Authored on
Wednesday, 5 January, 2022 - 3:56 AM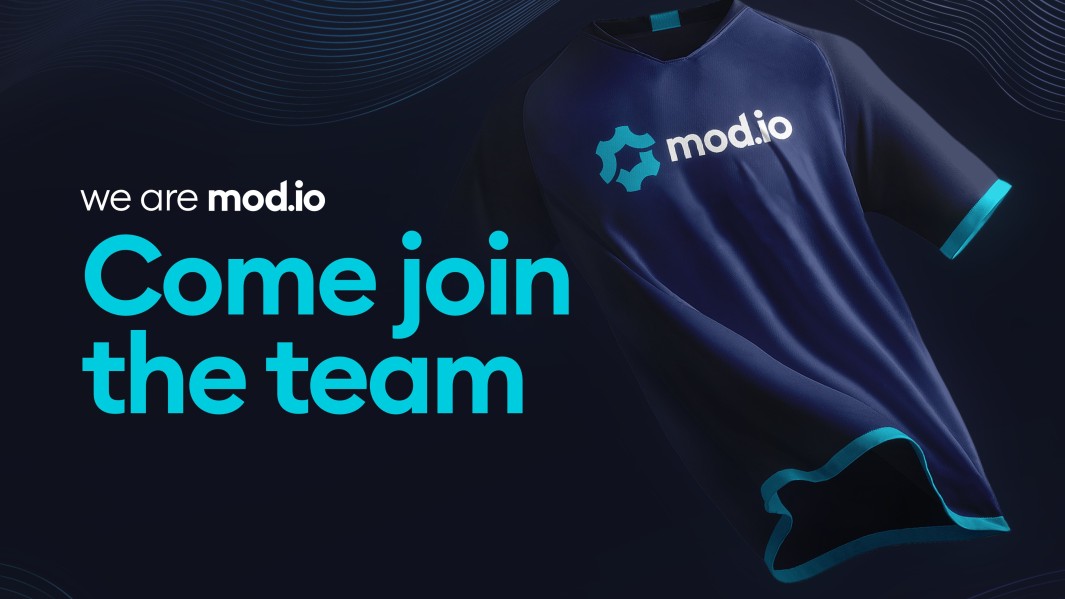 mod.io is a fast-growing, early-stage startup backed by leading gaming venture capital firms, working to bring user-generated content (UGC) to games and their players by offering a ready-to-go digital logistics solution that includes community tools, a web UI, and a REST API for any developer to integrate into their game.
The mod.io platform supports over 450,000 daily active users, and we are seeking a well connected Business Development Manager to drive adoption of mod.io in the worlds largest games wanting to engage their players with UGC.
Why mod.io
Many of the industries most innovative and successful games have UGC at their core. We're talking about Counter-Strike, DotA, Battlegrounds, Autochess and many others. These games have become world-beaters and the franchises that spawned them are as strong as ever 20 years on.
We're passionate consumers of UGC, and in an era where F2P and GaaS dominate the industry and subscription services are rising, the importance of long-term player engagement cannot be understated. UGC offers publishers and their games a repeatable, proven way to build goodwill and drive up revenue, and using mod.io is the way to do it.
There are few opportunities in your career to join a high growth start up on the ground floor. This is one of them. As Account Executive, you will work closely with the Business Development and Marketing team, attending games conferences and building relationships with our future gaming partners.
Your Responsibilities
You will lead our outreach for AA size games, manage our Sales process and establish a Customer Success capability. Here's what that entails:
Identify, engage and convert Game Studios through outreach and proactive communication, with a focus on AA games.
Manage sales pipeline logistics to ensure the sales team is effectively allocated and all leads receive appropriate follow-up.
Support the CEO, VP of Developer Relations and our sales team to negotiate deal terms with our AAA and AA gaming partners.
Manage the logistics of the final stages of the sales cycle (agreement of terms, contract negotiation, contract signing, onboarding game to platform, payments) including liaison with legal teams.
Create and update the necessary documentation required to close deals (NDA, Contract etc) in conjunction with the VP of Operations.
Provide reports and analysis on sales team performance, including key metrics and performance against targets and goals.
Identify and implement improvements to sales approach and process in collaboration with the VP of Developer Relations, sales team and VP of Operations.
Establish a Customer Success capability to support onboarding Game Studios and build close relationships with live games, creating brand advocates and leveraging this goodwill for the benefit of both the game and mod.io.
Develop case studies highlighting both mod.io and game success for use in our marketing and sales materials.
Gain access to key game data and quotes for use in our marketing and sales materials.
Communicate relevant platform updates and news efficiently and effectively in order to maximize partner satisfaction and platform usage.
Attend international conferences, with a plan and full meeting schedule.
Feed data and learnings gained from working with Game Studios into the Product team.
Provide other support as needed for a small, fast-growing start-up.
Your Experience
You are a people person, with a strong understanding of gaming and a burning desire to see more games adopt and benefit from UGC using mod.io:
3+ years of experience in the games industry, developer relations, business development, or comparable field.
Exceptional communication and people skills, both written and verbal.
Proven ability to manage multiple projects at a time while paying strict attention to detail.
Love of data, stats and being able to identify trends and report on them.
Experience with Google Mail, Docs, Sheets and Slides
Strong technical skills
Hunger to work and self-direct in a fast-paced start-up environment
Ability to convince games (particularly engineers) that "do it yourself"isn't always the way to go.
It would be awesome if you also have:
Thorough understanding of user generated content, its use within games and comparable platforms like Steam Workshop and Playfab.
A passion for video games.
Negotiated and sold SaaS like services to businesses in and outside of gaming.
Benefits
Remote working is actively supported.
Competitive salary.
Flexible working hours and family-friendly considerations.
Sit-stand desks, 27" monitor, ergonomic chairs.
Thursday lunch and Friday afternoon social events.
Experience new games, digital and tabletop.
Attend gaming conferences.
Pet friendly office.
Head office is in Melbourne, Australia. World's most liveable city seven years in a row.
Role can be done remotely.
Apply Now
This is a full time role. You can work remotely or from our office in Melbourne, Australia. If you fit the criteria and the job description sounds exciting, then please get in touch via jobs@mod.io and attach your CV and cover letter.