Authored on
Wednesday, 5 January, 2022 - 4:00 AM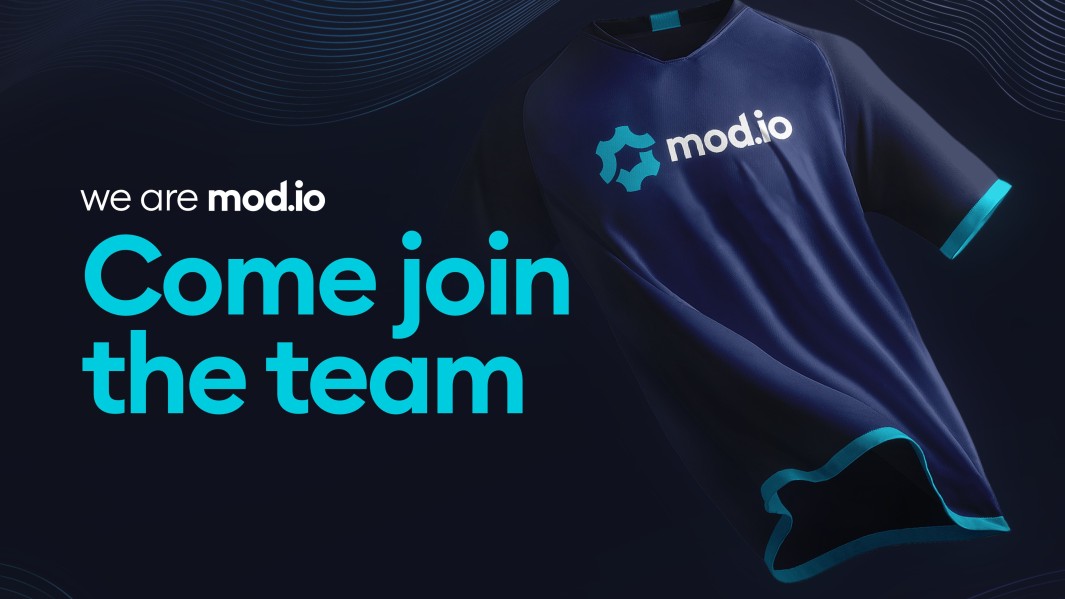 mod.io is a fast-growing, early-stage startup backed by leading gaming venture capital firms, working to bring user-generated content (UGC) to games and their players. The mod.io platform supports over 450,000 daily active users, and we are seeking a Product Lead to define and lead delivery of new products for mod.io to offer to the world's largest games wanting to engage their players with UGC.
Why mod.io
The popularity of in-game content is exploding, it's in more games and on more platforms than ever before. We believe that mods (user-generated content for games), represents a massive opportunity for studios of all sizes. We intend to unlock this potential by providing tools to game developers which makes it easy to implement and run a cross-platform mod marketplace. 
So if you enjoy supporting game developers to find, implement and generate great value from a platform that will be used by thousands of concurrent players, to share incredible creations from the community, then mod.io is the place for you.
Your Responsibilities
You will own the product life cycle, from initial design and delivery, to the maintenance and enhancement of a mature product, for new products for mod.io:
Take the vision and desired end state for the mod.io product, and flesh out the problem space, high level solution and phasing
Work with game developers, publishers, studios, stores, mod creators and players to understand their views and needs
Work with the necessary 3rd party providers, to ensure our approach is scalable, automated and compatible with our business model and the needs of our gaming partners, their creators and consumers
Develop detailed requirements in collaboration with internal and external stakeholders and the internal mod.io marketplace team
Lead an agile, cross functional team to build and deliver the agreed solution
Define the GTM strategy and approach, including phasing
Collaborate with, engage and update internal stakeholders including CEO, Technology Founder and VP of Operations on key decisions, direction and progress
Your Experience
You'll be joining a team co-founded by passionate gamers and engineers, who value building platforms that are loved by studios, game developers, mod creators and players:
2+ years experience in a product or scrum master role in start-ups and/or established businesses 
2+ years of experience leading cross functional, agile teams to deliver new capability
Experience delivering functionality used by a large number of end users
Ability to convince, persuade and sell ideas
Experience working with a large number of stakeholders and user groups
Experience working in a nuanced, complex environment with multiple players with competing preferences and needs
Passionate about delivering and making a difference
Confident in your ability to manage delivery with little oversight from senior team members
Excitement to dig in and learn, with real attention to detail
Passionate about efficiency, capable of improving and automating processes, and dedicated enough to do repetitive, manual tasks
Love of data, stats and being able to identify trends and report on them
Strong verbal and written communication
Ability to manage multiple tasks
It would be awesome if you also have:
Experience with Google Mail, Docs, Sheets and Slides.
A passion for video games.
Strong technical skills.
An understanding of user generated content, its use within games and comparable platforms like Steam Workshop and Playfab.
Benefits
Remote working is actively supported
Competitive salary.
Flexible working hours and family-friendly considerations.
Sit-stand desks, 27" monitor, ergonomic chairs.
Thursday lunch and Friday afternoon social events.
Experience new games, digital and tabletop.
Attend gaming conferences.
Pet friendly office.
Located in Melbourne, Australia. World's most liveable city seven years in a row.
Apply Now
This is a full time role in either Melbourne, Australia or remote. 
If you fit the criteria and the job description sounds exciting, then please get in touch via jobs@mod.io and attach your CV and a cover letter outlining how you'd be great for this role.