Authored on
Wednesday, 5 January, 2022 - 4:02 AM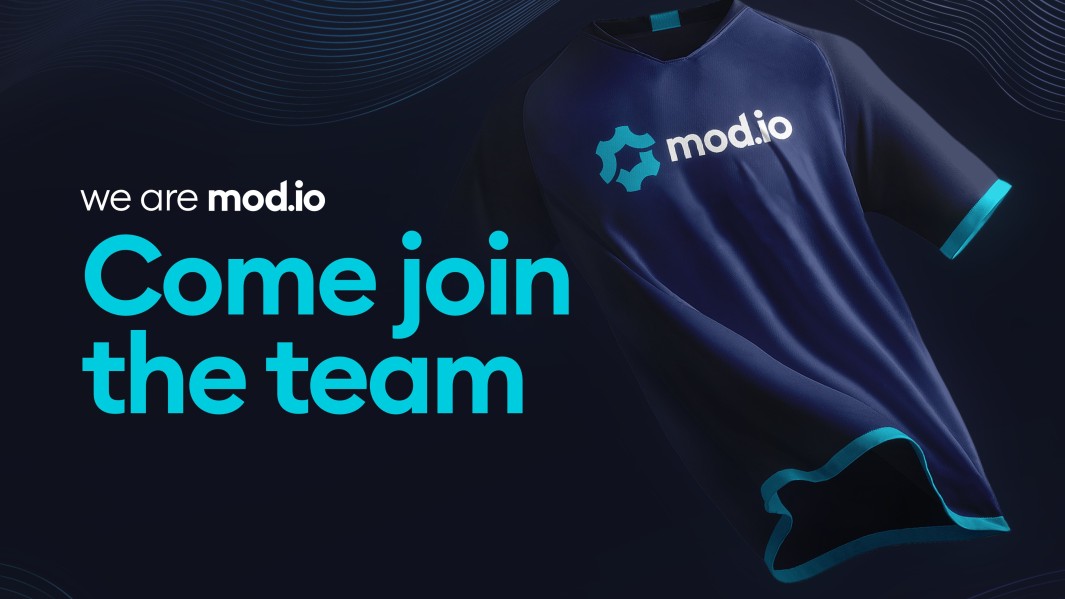 mod.io is a fast-growing, early-stage startup backed by leading gaming venture capital firms, working to bring user-generated content (UGC) to games and their players.
Why mod.io
Many of the industries most innovative and successful games have UGC at their core. We're talking about Counter-Strike, DotA, Battlegrounds, Autochess and many others. These games have become world-beaters and the franchises that spawned them are as strong as ever 20 years on.
mod.io delivers the industry's best platform for exploring and installing UGC.
Our platform is embedded in some of the biggest and best games in the world and supports over 450,000 daily active users. We are seeking a dynamic Social and Content Specialist to run our social media strategy for mod.io
Your Responsibilities
You will lead social media and owned channels for mod.io, setting and delivering the social media strategy:
Contribute to the Marketing Strategy and set our social media marketing strategy in collaboration with the marketing team, CEO and VP of Operations.
Deliver the agreed social media strategy by running the mod.io social channels (Discord, Twitter, Facebook, LinkedIn) and other brand awareness activities
Increase mod.io brand awareness and CTAs from our target market via our social channels
Work on blog posts and collaborations to raise awareness and understanding of mod.io's value proposition to the wider gaming community.
Position mod.io as the "thought leader" in the modding space by writing blogs and other content and sharing this content across relevant media channels.
Write and share key marketing and product updates on the mod.io blog, mod.io social channels and newsletters in coordination with our gaming partners.
Develop content and visual assets using our templates and brand guidelines
Interact with studios to source content for our owned channels and to support game studios promote their games
Provide other support as needed for a small, fast-growing start-up.
Your Experience
You'll be joining a team founded by passionate gamers who value building platforms that are loved by studios, their creators and players:
You are a people person, with a strong understanding of gaming and a burning desire to see more games adopt and benefit from UGC using mod.io:
3 to 5 years experience in social media and marketing.
Exceptional communication and people skills, both written and verbal.
Proven ability to manage multiple projects at a time while paying strict attention to detail.
Love of data, stats and being able to identify trends and report on them.
Experience with Google Mail, Docs, Sheets and Slides
Strong experience with visual design programs like Photoshop
Hunger to work and self-direct in a fast-paced start-up environment
Accomplished copy writer and visual design
It would be awesome if you also have:
Thorough understanding of user generated content, its use within games and comparable platforms like Steam Workshop and Playfab.
A passion for video games.
Benefits
Remote working is actively supported
Competitive salary.
Flexible working hours and family-friendly considerations.
Sit-stand desks, 27" monitor, ergonomic chairs.
Thursday lunch and Friday afternoon social events.
Experience new games, digital and tabletop.
Attend gaming conferences.
Pet friendly office.
Located in Melbourne, Australia. World's most liveable city seven years in a row.
Apply now
This is a full time role that is remote or based in Melbourne Australia. If you fit the criteria and the job description sounds exciting, then please send your CV and cover letter to jobs@mod.io.