Authored on
Thursday, 12 January, 2023 - 12:41 PM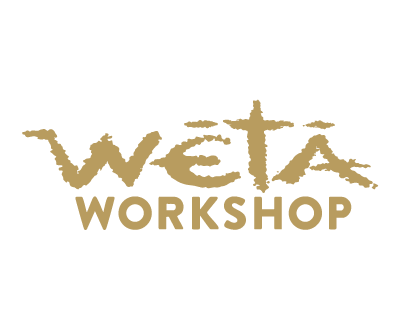 Wētā Workshop's game studio is filled to the brim with creative game developers. Unleashing our imaginations to create immersive game worlds is what truly drives and inspires us.
From concept design to polished product, we bring our ideas to life in the games we create. Having been nominated for both VES and D.I.C.E. awards and winning the NZ Pav award, making games of exceptional quality is what we do.
We are currently partnered with Private Division, making "Tales of the Shire" - a game set in Middle-earth, a place where we feel right at home.
Our workplace is flexible, inclusive, supportive ... and dog friendly!
Help develop our game based in Middle-earth within Wētā Workshop's game studio.

Fun, collaborative team that looks out for each other.

Full-time role with flexible work-life balance arrangements.
Specialists in creating rich worlds of wonder and telling immersive stories. For over 30 years, Wētā Workshop has been pushing the boundaries, earning multiple awards for our ground-breaking work in film and games.
Based in Wellington, NZ we work with the biggest names in the entertainment industry to deliver unforgettable experiences to our fans the world over.
We're looking for a Lead Game Designer to join our game studio! You will be responsible for leading a team to design systems and features that deliver on the core vision of our games. 
You'll bring your understanding of game design principles to our game, which is different to any other Middle-earth title on the market!
What will you be doing? 
Working closely with other Leads to ensure exceptional quality across the gameplay, environment design and storytelling of our games.

Leading and designing the game systems and features that deliver on the core vision of our games. 

Overseeing and managing the design scope, sprint goals and the production to ensure all deadlines and milestones are met in a timely manner. 

Managing the design team members which includes regular 1:1's, training, and development initiatives.

Championing W

ētā Workshop's strategic initiatives, establishing team goals and processes and contributing to a safe and awesome team environment. 

Leading excellent health, safety and wellbeing practices. 
What we're looking for from you
Shipped 2+ games as a Senior or Lead Game Designer. 

7+ years' experience working as a professional Game Designer. 

Proven experience managing and leading teams. 

Proactive and enthusiastic team member with a passion for playing and making games. 

Experience in Unity and prototype level competency in C#.

Familiar with life simulation, RPG or narrative games. 

Previous experience developing PC and console games. 
What we can offer you
A unique and inspiring working environment 

Flexible working arrangements so you can work in a way that's best for you and create a work-life balance.

Private crew screenings of movies that we've worked on and social events throughout the year 

Our studio is dog friendly, so feel free to bring them along. We can assure you they'll get lots of pats to keep them happy.

Each Friday we have a social get together in the late afternoon. We also have social events throughout the year.

Professional development opportunities so you can continue to grow and blossom.

Dedicated management focused on your growth.

Free fruit and coffee, including a variety of milks to cater for all dietary preferences.
Our Culture
Our vision is to be a successful global arts and entertainment company ... making imaginary worlds a reality.

Our core values are: creativity, courage, community, kindness, excellence and kotahitanga

We're a fun, collaborative team, who look out for and support one another.

As a creative business, we know that inspiration is achieved by working with people who have a range of experiences and perspectives.

We strive to create a culture of belonging, where our team members feel welcome, supported and diversity is celebrated. After all, games are for everyone.
Sound like you? 
If you think you meet 60% of the requirements – we encourage you to apply now – we are reviewing applications as they come in!
You must have the right to live and work in NZ to apply for this job.
Successful applicants require a satisfactory Ministry of Justice Criminal Convictions check