Authored on
Wednesday, 15 December, 2021 - 8:46 AM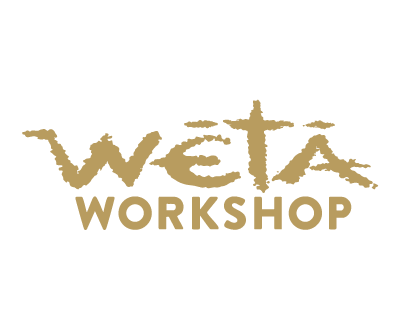 Wētā Workshop's game studio is filled to the brim with creative game developers. Unleashing our imaginations to create immersive game worlds is what truly drives and inspires us.
From concept design to polished product, we bring our ideas to life in the games we create. Having been nominated for both VES and D.I.C.E. awards and winning the NZ Pav award, making games of exceptional quality is what we do.
We are currently partnered with Private Division, making a game set in Middle-earth; a place where we feel right at home.
Our workplace is flexible, inclusive, supportive ... and dog friendly!
Help us develop breath-taking games across a variety of platforms within Wētā Workshop's Interactive division.

Fun, collaborative team that looks out for each other.

Full-time role with flexible work-life balance arrangements
Specialists in creating rich worlds of wonder and telling immersive stories. For over 30 years, Wētā Workshop has been pushing the boundaries, earning multiple awards for our ground-breaking work in film and games. Based in Wellington, NZ we work with the biggest names in the entertainment industry to deliver unforgettable experiences to our fans the world over.
As a Senior Programmer, you will be reporting to our Lead Programmer and working in conjunction with the rest of the Interactive division to build delightful games to captivate our fans. Your first assignment will be helping to flesh out the core systems of our current game project with an IP that is very close to our hearts.
What will you be doing?
Leading the development of core game features and building robust game systems code.

Developing in fast, iterative cycles to prototype gameplay loops and mechanics.

Working withing a cross disciplinary team to create adaptive and scalable gameplay systems.

Creating systems that are accessible for other disciplines to work in.

Writing tools to improve the dev cycle of the studio.

Assisting with defining and improving development pipelines and processes.

Supporting optimisation, bug fixing and finalising efforts for our game projects.

Supporting non-technical members of the team with coding questions.

Assist with training and mentoring your team members.

Help us to foresee dependencies early.
What we're looking for from you?
Significant games industry experience, preferably with multiple shipped projects in a programming role.

Deep knowledge of one or more common game systems such as networking, AI, databases, or analytics.

Expert knowledge of C#.

Extensive experience with Unity game engine and it's quirks.

Comfortable with one or more industry standard repository systems.

Team player ready to roll-up your sleeves and help others.
What we can offer you
Flexible working arrangements so you can work in a way that's best for you and create a work-life balance.

Our studio is dog friendly, so feel free to bring them along. We can assure you they'll get lots of pats to keep them happy.  

Each Friday we have a social get together in the late afternoon. We also have social events throughout the year.

Professional development opportunities so you can continue to grow and blossom.
We're a fun, collaborative team, who look out for and support one another. As a creative business, we know that inspiration is achieved by working with people who have a range of experiences and perspectives. We strive to create a culture of belonging, where our team members feel welcome, supported and diversity is celebrated. After all, games are for everyone.
Sound like you? We are reviewing applications as they come in so please Apply now through the link below! 
For more information, please contact  recruitment@wetaworkshop.co.nz