Authored on
Wednesday, 5 January, 2022 - 3:58 AM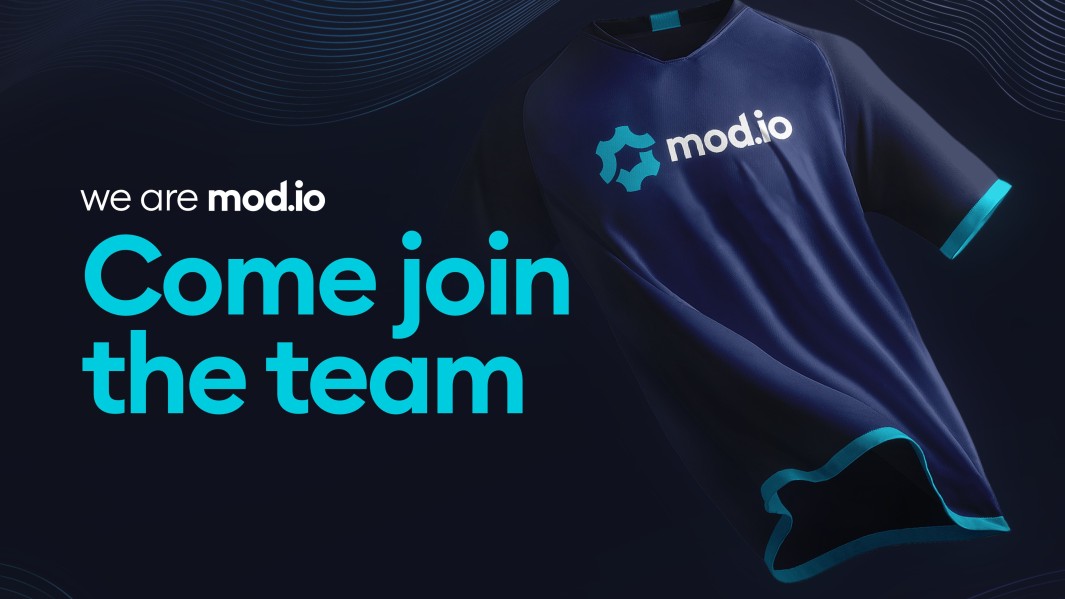 mod.io is a fast-growing, early-stage startup backed by leading gaming venture capital firms, working to bring user-generated content (UGC) to games and their players. Many of the industries most innovative and successful games have UGC at their core. We're talking about Counter-Strike, DotA, Battlegrounds, Autochess and many others. These games have become world-beaters and the franchises that spawned them are as strong as ever 20 years on.
mod.io delivers the industry's best platform for exploring and installing UGC. Our platform is embedded in incredible video games worldwide. The mod.io platform supports over 450,000 daily active users, and we are seeking a dynamic Head of People to drive recruitment and retention of top talent for mod.io
Why mod.io
We're passionate consumers of UGC, and in an era where F2P and GaaS dominate the industry and subscription services are rising, the importance of long-term player engagement cannot be understated. UGC offers publishers and their games a repeatable, proven way to build goodwill and drive up revenue, and using mod.io is the way to do it.
There are few opportunities in your career to join a high growth start up on the ground floor. This is one of them. As our Head of People, you will contribute to our success by working with the team to identify required skills and the manage recruitment, onboarding and retention of our people.
Your responsibilities
This is a very hands on role - you will deliver all aspects of HR for our small team (circa 40 to 60 people), with a focus on recruiting and retaining the best people:
Work with the VP of Operations to set the HR strategy
Help shape and promote the EVP
Build on our existing, very strong people capability and promote publicly via employer of choice awards and other mechanisms
Collaborate with teams and VP of Operations to define required roles, write job descriptions and run the recruitment process from shortlisting candidates to supporting them on their first day on the job
Manage the end-to-end onboarding process including Induction and ongoing engagement and support
Identify opportunities for professional development for our people (skills matrix) and develop a program of skills enhancement options
Maintain our key internal communications tool (intranet)
Organise team events
Advise on suitable remuneration
Manage company leave calendars and leave approvals
Assist with performance management and reviews
Support monthly payroll process (leave and expenses)
Provide other support as needed for a small, fast-growing start-up.
Your Experience
You are a people person, with a good understanding of gaming and a burning desire to help our people enable more games to adopt and benefit from UGC using mod.io:
3+ years of experience in human resources, ideally in the games industry
Exceptional communication and people skills, both written and verbal.
Confident in your ability to manage a process with little oversight from senior team members
Hunger to work and self-direct in a fast-paced start-up environment
Excitement to dig in and learn, with real attention to detail
Passionate about efficiency, capable of improving and automating processes, and dedicated enough to do repetitive, manual tasks
Strong experience with Google Mail, Docs, Sheets and Slides
Love of data, stats and being able to identify trends and report on them.
It would be awesome if you also have:
An understanding of user generated content, its use within games and comparable platforms like Steam Workshop and Playfab.
A passion for video games.
Benefits
Remote working is actively supported.
Competitive salary plus equity.
Flexible working hours and family-friendly considerations.
Sit-stand desks, 27" monitor, ergonomic chairs.
Thursday lunch and Friday afternoon social events.
Experience new games, digital and tabletop.
Contributing to open-source on Github.
Pet friendly office.
Our head office is located in Melbourne, Australia. World's most liveable city seven years in a row.
Apply Now
This is a full time role. You can work remotely or from our office in Melbourne, Australia. If you fit the criteria and the job description sounds exciting, then please get in touch via jobs@mod.io and provide:
A cover letter outlining how you meet the criteria
Your CV.