Authored on
Monday, 29 May, 2023 - 12:18 PM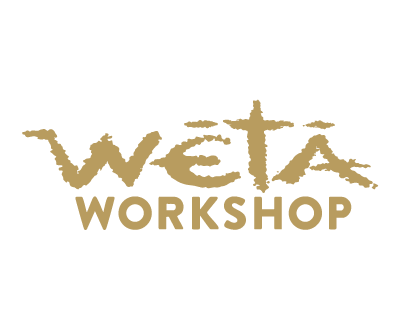 Wētā Workshop's game studio is filled to the brim with creative game developers. Unleashing our imaginations to create immersive game worlds is what truly drives and inspires us.
From concept design to polished product, we bring our ideas to life in the games we create. Having been nominated for both VES and D.I.C.E. awards and winning the NZ Pav award, making games of exceptional quality is what we do.
We are currently partnered with Private Division, making "Tales of the Shire" - a game set in Middle-earth, a place where we feel right at home.
Our workplace is flexible, inclusive, supportive ... and dog friendly!
Join our talented, award-winning game studio and make imaginary worlds a reality!
We are Wētā Workshop's dedicated Game Studio, a one-stop game shop where our crew unleash our imaginations and create immersive game worlds and stories to inspire players around the world. From concept design to polished product, we bring our ideas to life in the games we create. Having been nominated for VES and D.I.C.E. awards and winning the NZ Pav award, making games of exceptional quality is what we do.
It's all made possible through the creativity, passion and tenacity of our talented team. That's where you come in!
We are looking for a 3D Game Artist/Senior 3D Game Artist to join our crew.  We have full-time and part-time roles available. (The part time role is 24 hours per week)
A bit about the role…
Our 3D Game Artists create beautiful, compelling 3D art for characters, environments and props of all kinds, involving blocking out, prototyping, low and high poly modelling, and UVing and texturing. 
You'll be working collaboratively as part of a multi-disciplinary team ensuring all content is within scope and specifications. Importantly you'll also have the chance to mentor more junior members of our team.
Our game studio is fully funded with an exciting game in development set in Tolkien's Middle-earth.
You can find out all the ins and outs of the role in our Job Description here.
A bit about you…
We're looking for someone who's adaptable to different styles and methods. Strong time management and the ability to follow art direction are a given.
We're interested in seeing a portfolio showing a well-developed sense of design, and a keen eye for detail!
We're also keen for you to bring:
Excellent knowledge of Maya and Substance Designer
Experience with game engines
An ability to problem solve and an interest in developing your skills
A genuine passion for games and creative outputs is a must!
We want our studio to reflect the diverse society we live in and welcome a range of experiences and perspectives, so please don't be put off if you don't tick every box.
As a creative organisation, we know that inspiration and amazing things can be achieved by working with people who have a range of experiences, unique strengths, and perspectives. We strive to create a culture of belonging, where our team members feel welcome and supported and diversity is celebrated. 
What we can offer you
We have a leadership team which values transparency, collective decision making and respect for our wider team. Multiple disciplines are represented, and expertise and experience are respected. 
You can expect to receive fortnightly check ins, a manager focused on your growth and wellbeing and to have a strong voice representing you in leadership decisions.
We also have:
Flexible working arrangements.  Maintaining a positive culture of work-life balance is incredibly important to us.
A unique and inspiring working environment, with plenty of professional development opportunities.
We love and welcome dogs, so feel free to bring yours along - they'll get lots of pats to keep them happy.
Access to OCP Employee Assistance services
Free fruit and quality coffee, including a variety of milk to cater to all dietary preferences.
Private crew screenings of films we have worked on, and social events throughout the year.
Follow the links to find out more about our  Game Studio, and Wētā Workshop.
What next?
If you're keen – apply today at https://wetaworkshop.bamboohr.com/careers/253?source=aWQ9MTg%3D 
If you've got a question you can contact us at recruitment@wetaworkshop.co.nz.
The job closes 12 June 2023 - however we're looking for someone to start asap, so the role may close early if we find the right person, so please don't delay!
If we can do anything to accommodate you during the recruitment or interview process, please let us know.
Successful candidates will need to undergo a Ministry of Justice check as part of our application process.