Authored on
Friday, 22 September, 2023 - 10:02 AM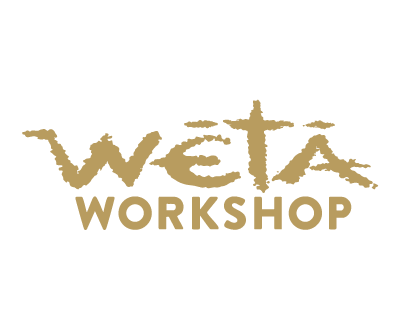 Wētā Workshop's game studio is filled to the brim with creative game developers. Unleashing our imaginations to create immersive game worlds is what truly drives and inspires us.
From concept design to polished product, we bring our ideas to life in the games we create. Having been nominated for both VES and D.I.C.E. awards and winning the NZ Pav award, making games of exceptional quality is what we do.
We are currently partnered with Private Division, making "Tales of the Shire" - a game set in Middle-earth, a place where we feel right at home.
Our workplace is flexible, inclusive, supportive ... and dog friendly!
It's all made possible through the creativity, passion and tenacity of our talented team. That's where you come in!
We're looking for our next Principal Narrative Designer to join our crew!
About the role...
As a member of the design team, you will be involved in detailed content creation as well as working with the high-level design, thinking holistically about overall experience to ensure it is clear, accessible, and enjoyable.
As a narrative designer, you will work closely with our writers and game designers to construct compelling questlines and stories. 
You'll be responsible for:
Assuming leadership of the development of the narrative design pipeline.
Generating narrative content (dialogue, quests) to give effect to the story arcs, character narrative and game design generated by writers and game designers.
Creating and refining clear design documentation to help guide cross-discipline groups towards a shared product vision.
Working effectively with key leads to determine project design specifications and ensure successful, on-time delivery
You can find out more about the role in our position description here.
About you...
A strong portfolio that shows understanding of game design principles is a must and should be conveyed in the previous titles you have worked on. You should be able to explain your designs to any interested parties and have an appreciation for feedback loops, critiques and work well in an iterative environment.
You'll also need to have:
Experience and an interest in life simulation, RPG or narrative games
An imaginative creative approach with an eagerness to develop new ideas
The ability to generate meaningful content relating to items, quests or NPCs 
(Ideally) Experience in Unity
…but even if you don't tick every box, we'd still like to hear from you.
We want our studio to reflect the diverse society we live in and welcome a range of experiences and perspectives.
As a creative organisation, we know that inspiration and amazing things can be achieved by working with people who have a range of experiences, unique strengths, and perspectives. We strive to create a culture of belonging, where our team members feel welcome and supported and diversity is celebrated. 
What we can offer you
You can expect to receive fortnightly check ins, a manager focused on your growth and wellbeing and to have a strong voice representing you in leadership decisions.
We also offer:
Flexible working arrangements. Maintaining a positive culture of work-life balance is incredibly important to us.
A unique and inspiring working environment, with plenty of professional development opportunities.
We love and welcome dogs, so feel free to bring yours along - they'll get lots of pats to keep them happy.
Free fruit and quality coffee, including a variety of milk to cater to all dietary preference.
What next?
If you're keen – apply today! Please include your portfolio when you apply.
If you'd like to find out more information, you can check out our Job Description or contact us at recruitment@wetaworkshop.co.nz.
Please apply by 11 October 2023.
If we can do anything to accommodate you during the recruitment or interview process, please let us know.
Applicants will need to undergo a Ministry of Justice check as part of our recruitment process.